10 Best Ryokans in Kagoshima
Yuh Jing Ee, 1 year ago
0
8 min

read
186
In our previous article about Kagoshima, we have introduced Kagoshima as a city with an active volcano as its main attraction. So, with volcanoes there are definitely great hot springs (onsen)!
And with great onsen, there comes the traditional Japanese inns, or what we call ryokan, will be here to enhance your journey to Kagoshima even further!
While many of the ryokans in Kagoshima are great, here is my list of 10 of the best and popular ryokans in Kagoshima!
p/s: List is not in order of ranking, but rest assured that they are all great!
1. Myoken Ishiharasou Onsen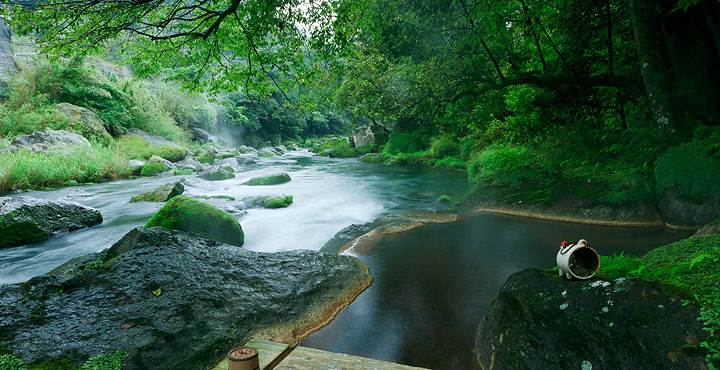 Being one of the most famous hot springs in Kagoshima, there is a great reason why everyone loves it, and it's more than just great scenery and relaxing hot springs! Myoken Ishiharasou Onsen's hot springs are rich in minerals, hence they are offering great health benefits! All of these baths have great effects such as promoting the blood circulation, smoothing your skin, and helps to relieve your stiff muscles as well!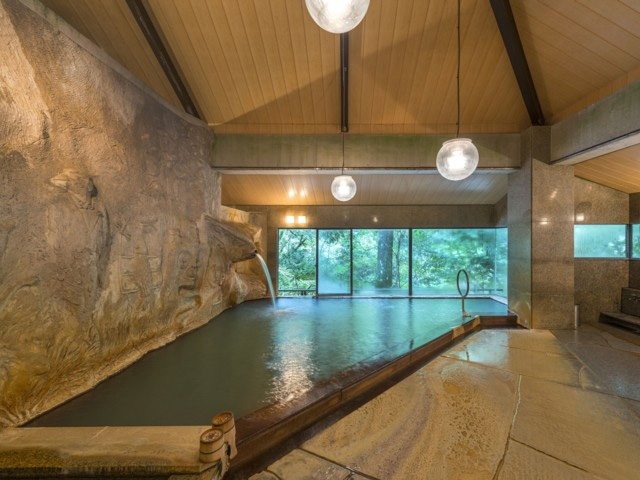 Besides, you can enjoy various types of hot springs in one single place, such as the main public bath, public open-air bath, dry carbon dioxide bath, as well as the rooms with private open-air bath.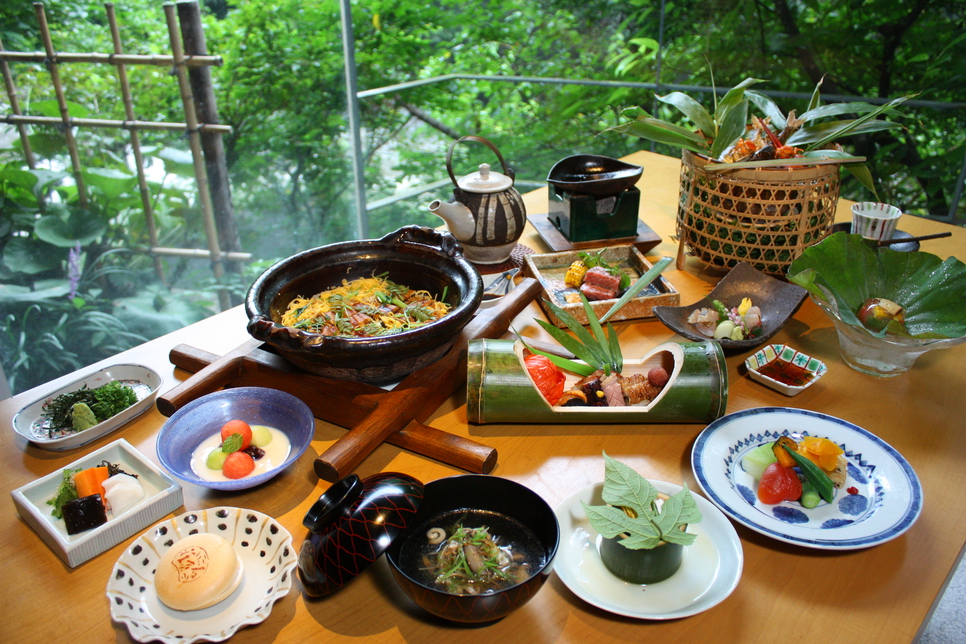 Of course, Myoken is also famous for its delicious meals, where ingredients are freshly sourced from Kagoshima's finest and freshest local ingredients. The restaurants at Myoken provides semi-private dining room for its guests, so you can enjoy precious dining experience at Myoken!
2. Hotel Kayoutei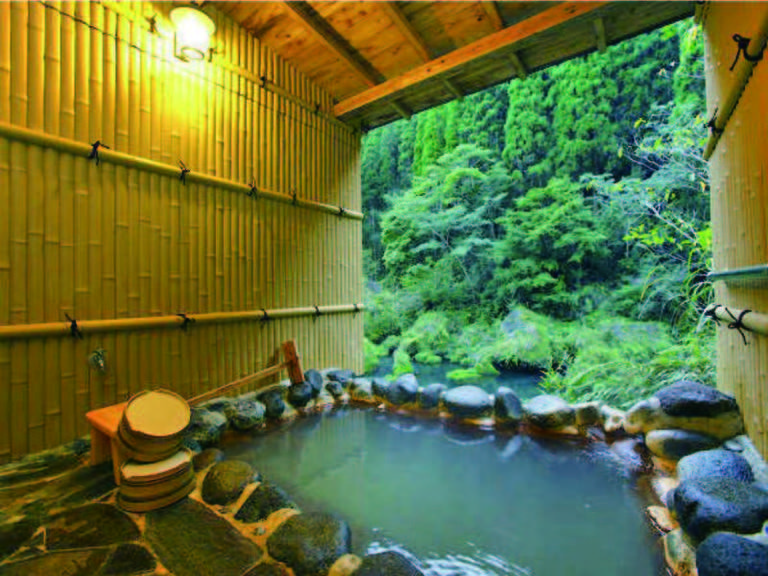 Hotel Kayoutei is another famous hotel in Kagoshima! Many guests loved the meals here, and not just because you can enjoy your meal in your room, but the meals are carefully and deliciously prepared the chef using the finest local and seasonal ingredients!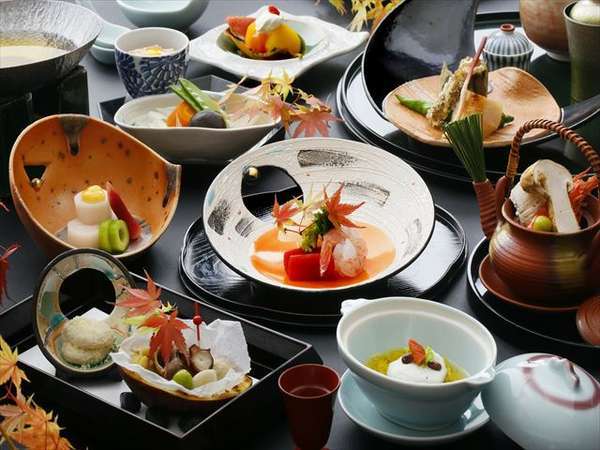 That's definitely not all! Because at Hotel Kayoutei, it isn't just that your rooms are spacious and cozy, but you can enjoy the scenic view of the nature from your room and the open-air bath as well.

The hotel is also equipped with natural onsen as well, and you can relax yourself in the public bath, semi open-air bath, and open-air bath. It is also not far from Japan's cultural asset in Kareigawa Station – the station sells delicious ekiben (bento lunch boxes sold in train stations) on weekends, so consider getting one for lunch!
3. Yukyu no Yado Isshin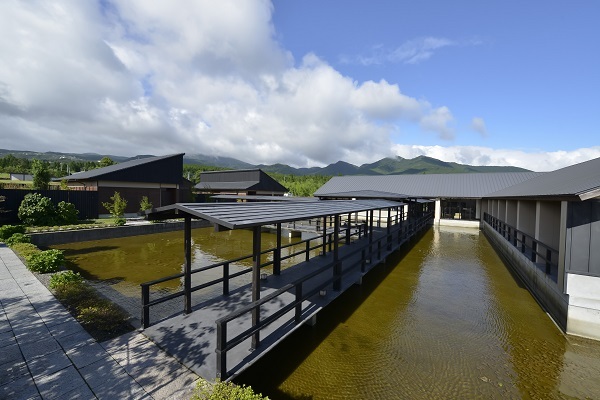 Seeing the photos of this ryokan, you might start to think that this isn't even a ryokan, but being a water chalet or the sort, right? But hey, welcome to Yukyu no Yado Isshin! It is located a little bit further from the center of Kirishima city, and it only accommodates 7 guest rooms!
Isshin is famous for its onsen waters that promotes healthy skin and enhancing metabolisms, and also their delicious meals that are made with home-grown vegetables, fresh caught fish, and Japanese beef taken directly from local poultry.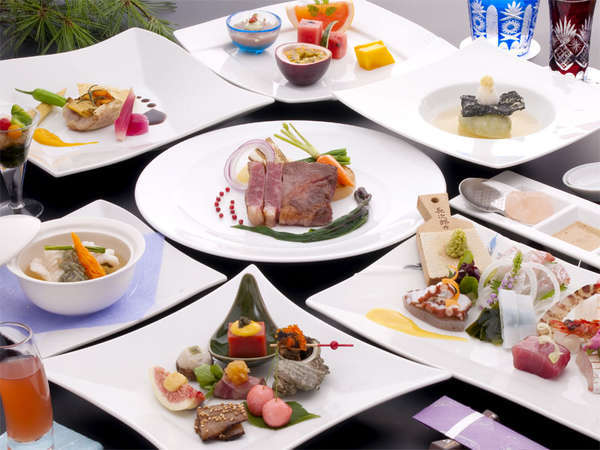 For non-Muslim guests, don't forget to visit the shochu bar to enjoy rare Japanese shochu like Mao and Moriizou in the evening!
4. Ibusuki Shusuien
When it comes to popular ryokan in Kagoshima, and especially in Ibusuki, Shusuien is a place to never miss out! Besides the onsen, its tempting gourmet has gotten them a No.1 rank in food & beverage category among 100 hotels & ryokan in Japan for 33 years in a row! If you love eating, you would definitely want to have a wonderful dining experience during your stay in this ryokan!

In terms of their hot spring, Shusuien uses only the best and freshest onsen water for its public bath and open-air bath, and you can enjoy water foot onsen or sand foot onsen as well. It Offers Japanese style, Western style, and special guest rooms, Shusuien is very popular among the locals and the visitors as well! It is no wonder that it would rank high for decades!
5. Sankara Hotel & Spa Yakushima
This listing is one exception, because it is not a ryokan, but it is a great place to stay at if you are planning to visit Yakushima! If you have plans for hiking in Yakushima, then Sankara hotel & spa Yakushima is a place you definitely want to stay in Kagoshima prefecture!
You can spend a special time on this quiet island that is said to inspire the mystically beautiful Studio Ghibli movie, Princess Mononoke at your own pace. At the spa, courses that incorporate the rich natural essence of Yakushima are popular. Please try your very best at a luxury ryokan / hotel surrounded by the nature of Yakushima. Here, it is equipped with pools and spa center, with sophisticated guest rooms of suites and villa types. Furthermore, it has a luxurious interior with a warm Asian modern feel, making it a great place to relax after a long day of hiking or exploring around Yakushima.

Besides relaxing spa and great facilities, the resort Sankara Hotel & Spa Yakushima offers high-quality meal as well! There are many fans from overseas for its deliciousness. You can fully enjoy the dishes that are unique to the island. The dishes using plenty of ingredients selected from Yakushima and Tanegashima of Kagoshima!
6. Komatsu
Located in Kirishima Onsen Village of Kagoshima Prefecture, Komatsu is a small inn with only 6 rooms in a forest with a warm and homely atmosphere. You can spend a relaxing time with the modern Japanese atmosphere with the warmth of wood, where you can reminisce the good old days of Japan.

All rooms have indoor and outdoor baths. Relaxed from the heart, wrapped in the gentle scent of the simple sulfur spring. You can spend a luxurious holiday where you can soak in the hot spring whenever you want. This is a luxury ryokan where you can feel relieved somewhere and enjoy the service of shaved ice after bathing.
7. Onsen Garden Yumotoan Kiyohime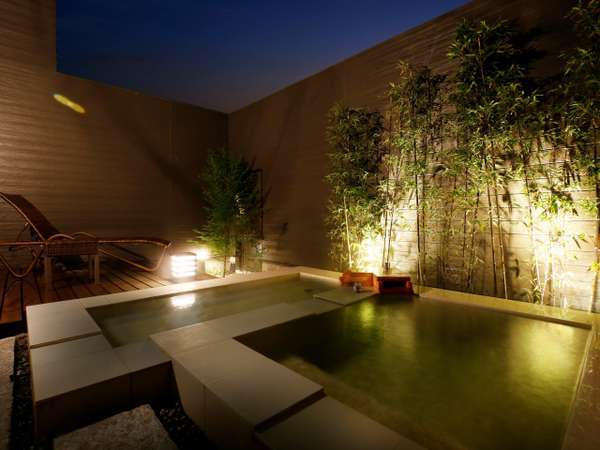 Kiyohime Onsen is a long-established hot spring inn that was founded in 1916 (Taisho 5) and has the oldest history in the Kirishima Onsen's Hinatayama Onsen Village. Onsen Garden Yumotoan Kiyohime is a designer ryokan that has more than 100 years of history! As a challenge after 100 years, Kiyohime Onsen grandly opened to public on December 3, 2018.


Kiyohime Onsen has long been popular as a hot spring with beautiful skin and a hot spring that brings good luck. The beauty of the hotel's bountiful natural spring water will heal your daily fatigue. It is an important hot spring and want to be a hot spring inn that is loved by everyone!
8. Ibusuki Hakusuikan Rikyu
With a list of the best ryokans in Kagoshima, Ibusuki's Hakusuikan Rikyu is a place that no list would want to miss out! It is a place where you can enjoy a luxurious traditional Japanese space while gazing at the magnificent blue sea of Kagoshima Prefecture.

The 84 square meters of spacious and elegant Japanese-Western rooms offer spectacular views of the blue Kinko Bay and pine gardens. Its beauty is so breathtaking that you will almost forget to breathe! The contrast between the blue of the sea and the green of the pine trees is very beautiful, and the pine trees are illuminated at night, which makes it very fantastic.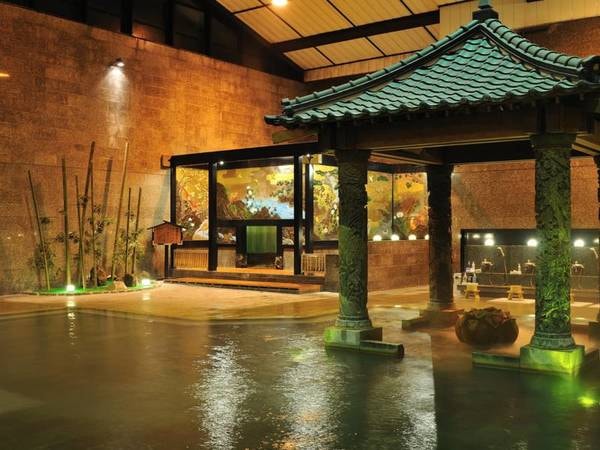 There are various types of baths, including the Genroku bath, which reproduces the bath of the Edo period, the open-air bath with a panoramic view of the sea, and the sand steaming bath. Ibusuki Onsen is also called the hot spring for beautiful skin. Why don't you refresh yourself both physically and mentally, away from your daily routine?
9. Yakakutei
Yakakutei is located in the oldest hot spring in Kagoshima Prefecture, Hinatayama Onsen. This is a recommended luxury ryokan / hotel where you can spend peaceful time as birds rest their wings. The hot spring is a bathhouse that is said to have been loved by the historical figures Takamori Saigo and Ryoma Sakamoto.
The hot spring water here is a clear, colorless and transparent weak alkaline hydrogen carbonate spring. It is also called "Bijin no Yu", which means "The Beauty Bath". Their relaxing Japanese-style room allows you to enjoy the beautiful scenery of the four seasons and feel Japanese culture.

10. Wasure-no-sato Gajoen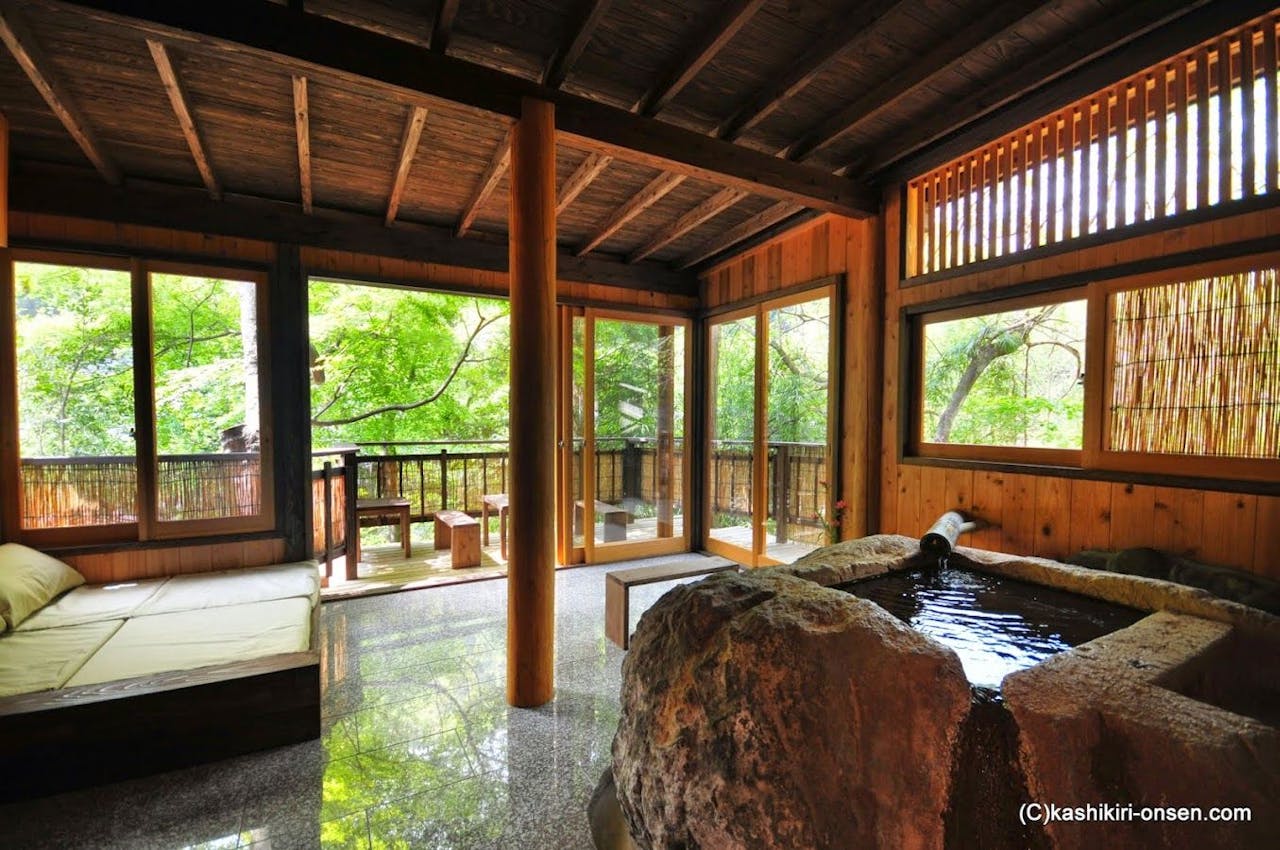 Contrary to its excellent accessibility, Gajoen is a beautiful inn that blends perfectly with the lush green trees of Kirishima. There are only 10 detached rooms with a thatched roof relocated to the site along the Tenryo River, with eight (8) of them are equipped with 100% free-flowing hot spring baths, and the rooms with open-air baths started here.

The delicately cooked dishes made with vegetables produced in their own garden that delivers the taste unique to the region. You will feel at ease with the traditional Japanese scenery, such as thatched roofs, hearths, and rivers that flow near the inns.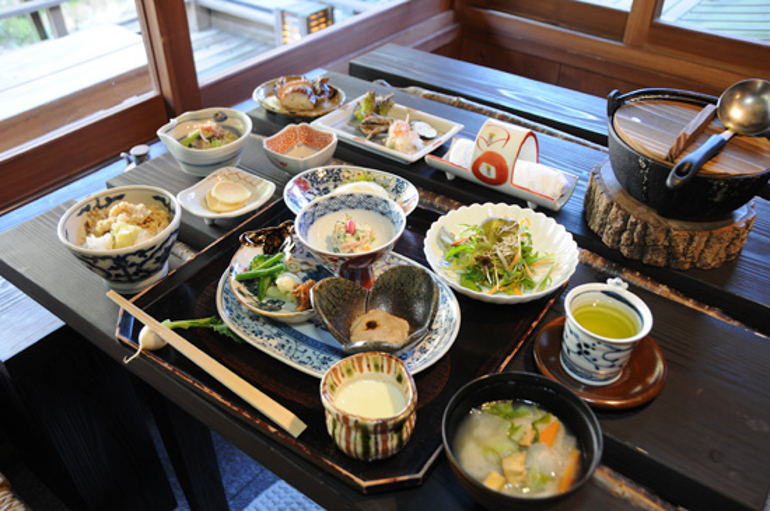 Gajoen is an inn that not only forgets your daily routine and thoughts, but at the same time reminds you what important things you should never forget.
Among the ryokans (and hotel), which of them is your favorite? 
Will you be visiting Kagoshima soon? Let us know! 
Advertisement
The team calls me YJ. I travel solo and my dream is to travel to all 47 prefectures across Japan. Somehow, whenever I'm in Japan, there will always be someone asking me for directions in Japanese. I always enjoy scenic train rides, local delicacies and minigames.
Latest posts by Yuh Jing Ee
(see all)
Related posts
Subscribe
* You will receive the latest news and updates on your favorite celebrities!
10 Basic Diving Hand Signals – Diving Survival
Communication is a form of interaction involved in our daily life. It helps us to better understand each other. That…
3 Netflix Japan Travel Documentary & Film – Save it for this MCO
Pasti ada yang merindui ingin kembali semula ke Jepun untuk merasa keindahan panorama Sapporo , ingin 'immerse' dengan kebudayaan moden…