Anantara Desaru Coast Resort & Villas – A Pleasant Retreat
Yuh Jing Ee, 3 years ago
0
8 min

read
1182
There are many reasons to travel to Desaru Coast, where the town is breathtakingly beautiful that also comes with beautiful azure waters with sandy beaches. With just a short 1-hour flight from Kuala Lumpur, it is not difficult to visit here at all!
In my previous article on Hard Rock Hotel Desaru Coast, I've mentioned a little on an international brand, but here is a different resort that you should know – Antara Desaru Coast Resort & Villas.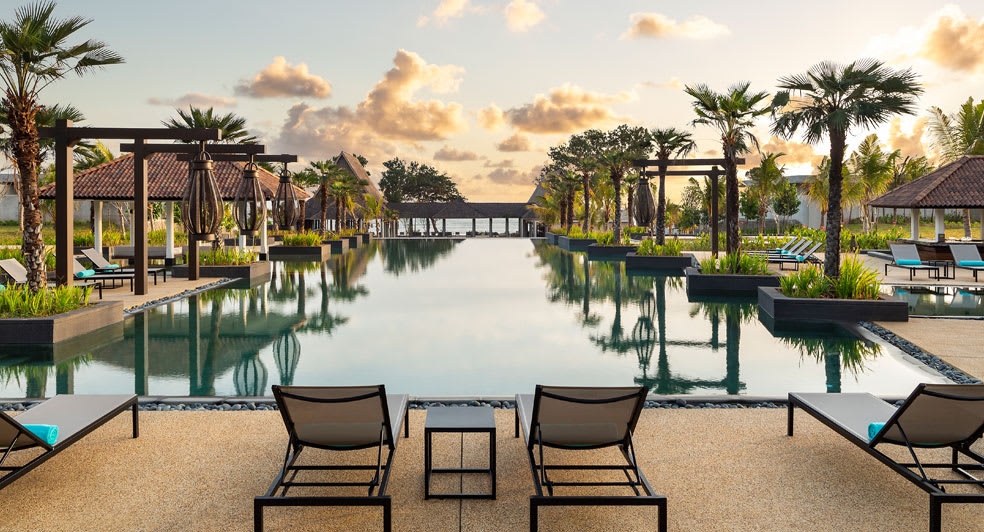 If you have been to Bali, you might already have heard of the Anantara brand in Seminyak and Ubud. Known for their great hospitality and amazing rooms and amenities, of course there's an urge that we have to make a visit to the brand's first luxury hotel in Malaysia, right?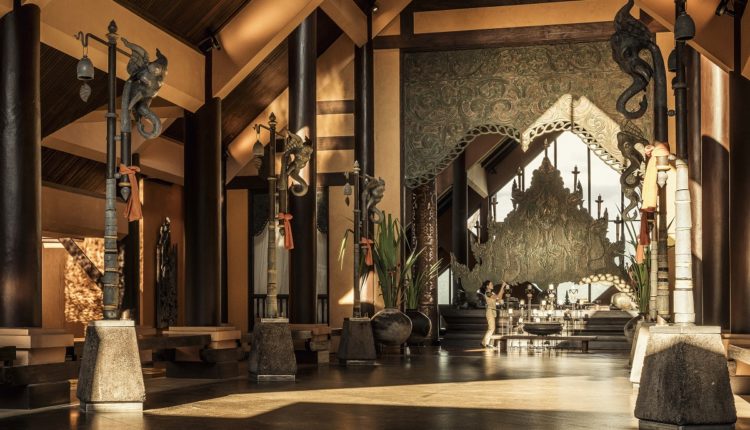 Upon arrival, you will immediately feel the warmth from the sounds from the kompang accompanied by their staff singing a very Malaysian style song! The lobby of the Anantara Desaru Coast Resort & Villas is absolutely stunning, it is as if you are stepping into some prestigious residence suite. 
Walking past that? It is one of my favorite parts – the waters! It offers a fantastic pool view. Not to mention, you also get direct access to the beach! Once you are led to their check-in lounge (mind you, it overlooks their pool and the ocean!), you will be offered their signature welcome drink and a strawberry smoothie. Upon check in, it's time to rest but you will find a lot of things here that amazes you – and probably keep you awake for a little while longer!
The Rooms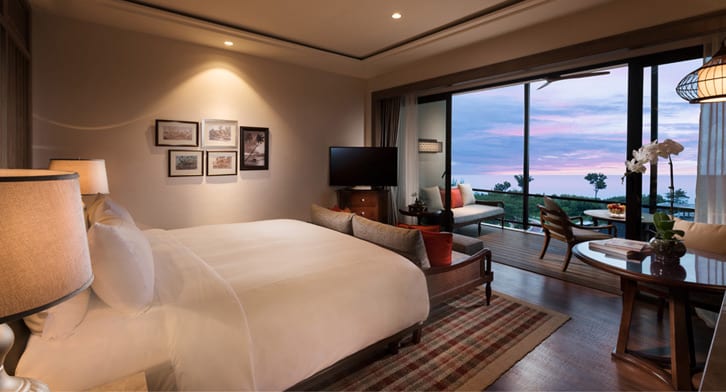 A good thing about the rooms here is that, all of the rooms in Anantara Desaru Coast Resort & Villas' main blocks are facing the sea! With their Deluxe Sea View Corner Room which has some extra balcony space, it's perfect for couples and even families with kids with some extra space to run around or just to hang and enjoy the view.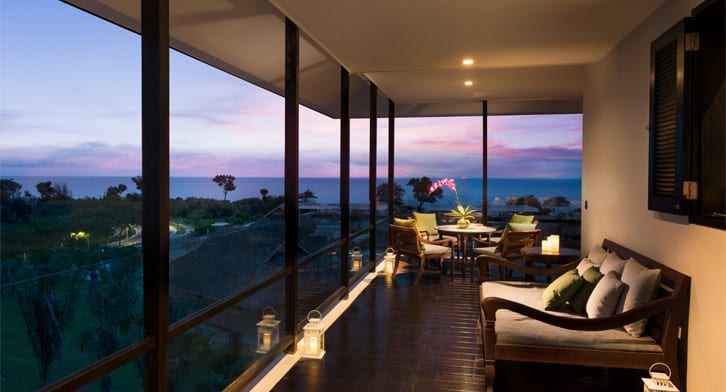 Of course, if you enter the room, the housekeeping will make something cute for you too! You even get special towel art if you are staying on your birthday. I find these crabs so cute!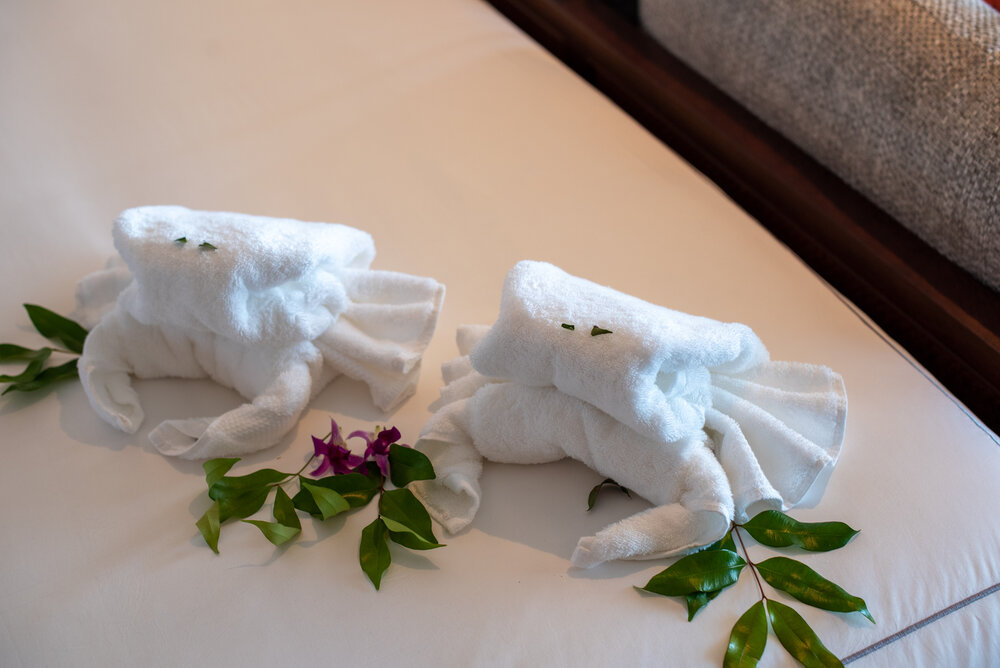 The rooms in Anantara Desaru Coast Resort & Villas are also child-friendly. If requested, a cot can be set up with also a baby bathtub prepared in the bathroom together with toiletries for kids! Besides that, they also added some very Malaysian elements: kites and batu seremban, definitely nostalgic and fun for families!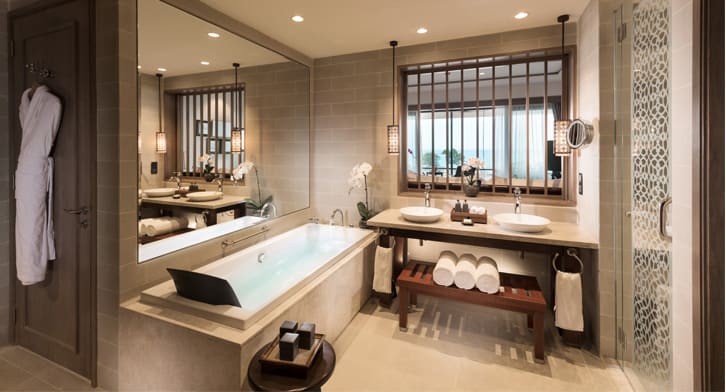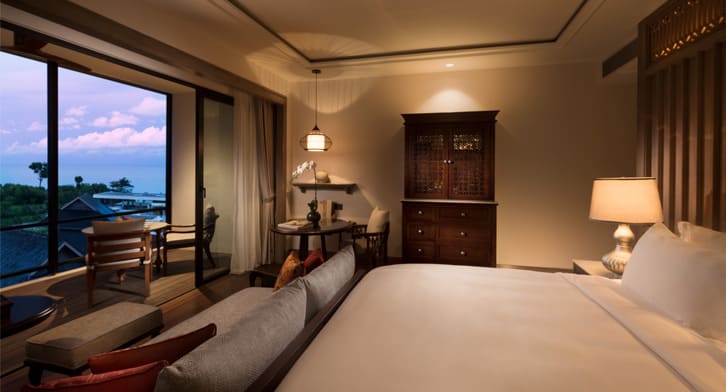 If you got upgraded (especially if you have a loyalty program membership such as DISCOVER) to their Deluxe Sea View Corner Room, it could also offer you even more space for your family and have more fun, especially when the balcony itself comes with a swing!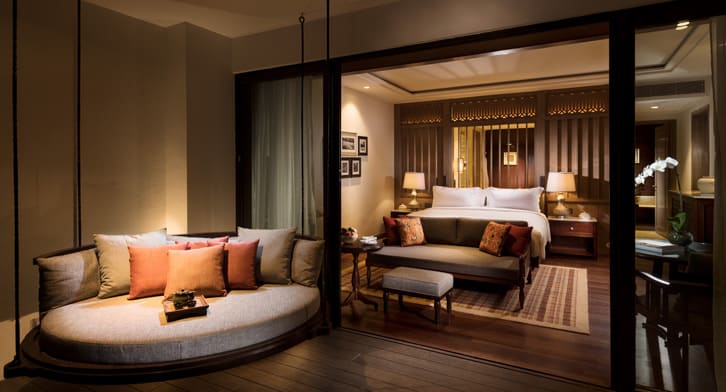 With the rooms being strategically located to offer spectacular sea views from your balcony, it is a pleasant experience, especially when it also offers beautiful sunrise views.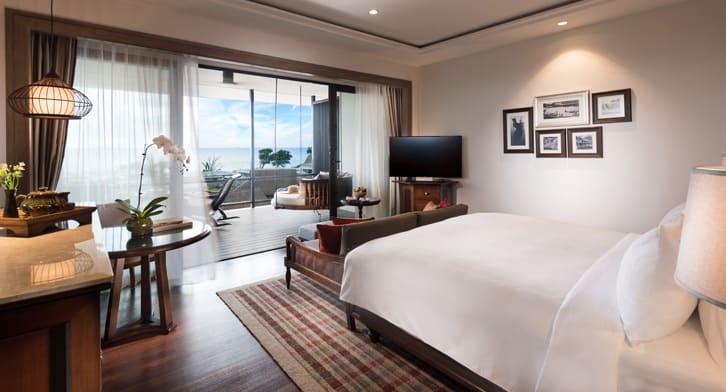 Notable Facilities
Speaking of their pools, there's more than just the pool you see after getting past the lobby – Anantara Desaru Coast Resort & Villas actually has TWO swimming pools! While the first is located in the centre of the resort, the other one is an infinity pool that gives you an overlook of the ocean, with a poolside bar too! 
If you love cycling, you can get guest bicycles that even comes with child seat to use throughout your stay, and since we also mentioned that it is child-friendly, the most notable one would be their kids' clubs, Layang-Layang (for kids) and Lungur Ombak (for teens). In their kids club and teens club, your children can play various gamess and even learn different cultures through their cross-cultural educational activities in separate dedicated clubs.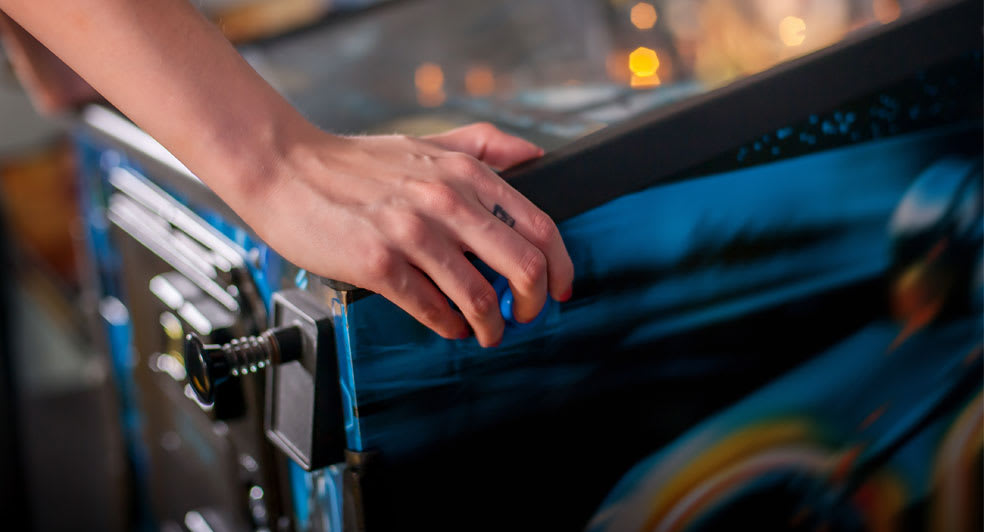 If you are a parent, you can consider to leave your kids there for a period of time under the supervision of Anantara's friendly and professional staff and let them enjoy the variety of activities there, such as wall climbing, colouring, and even arts and crafts. In their teens' club, on the other hand, is equipped with traditional games, board games, pinball machines, PS4 and also Nintendo Switch (even parents can enjoy!)!
With that much of facilities for activities, maybe there are a few that prefers to have some quiet time with books and feel turned off with all the excitement – no worries if you are staying with Anantara Desaru Coast Resort & Villas! If you or your kid loves to read, Anantara Desaru Coast Resort & Villas even offer a library with serene spaces with various local and international titles.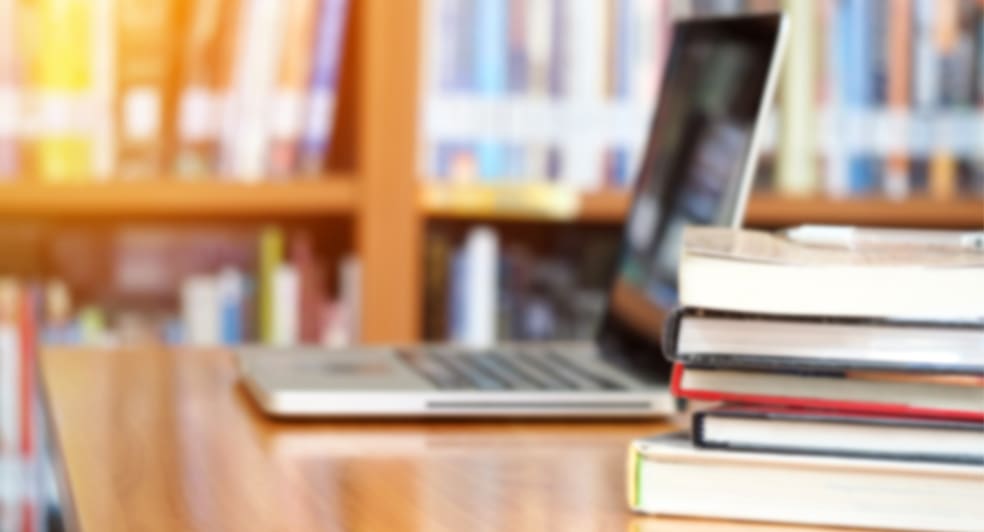 If books aren't your thing, they have something a little more romantic (and this is not the only romantic thing you can experience here) – Cinema Under the Stars! Just relax, sit back on the oh-so-comfy lounger and watch blockbuster movies under the stars. You can even grab popcorns, a truly unique experience with the big screens!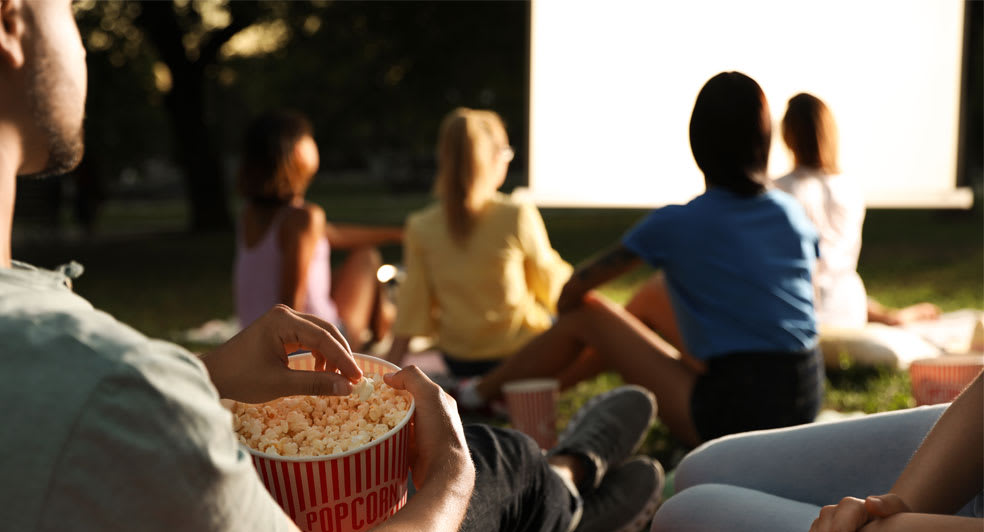 The Food
What's a great retreat if we aren't talking about food? Here are some of the main places that we recommend dining in Anantara Desaru Coast Resort & Villas!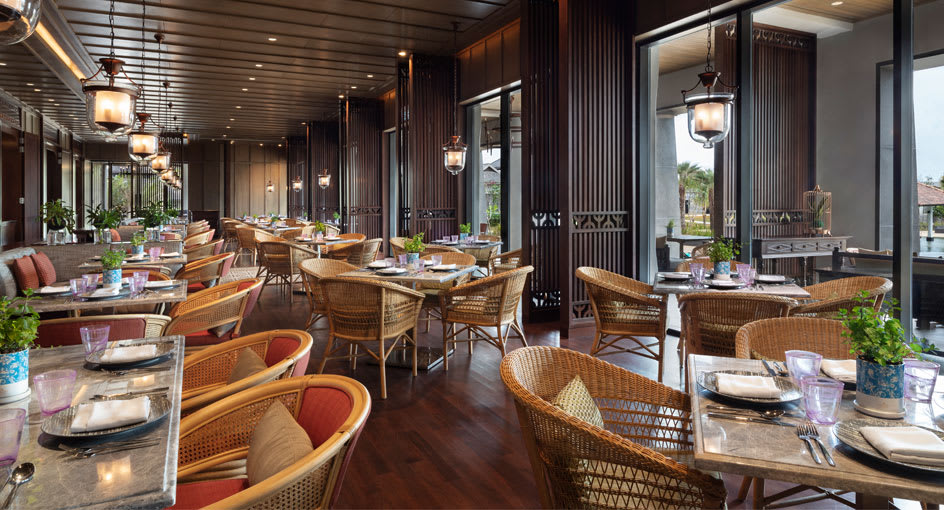 Turmeric restaurant, which is also Anantara Desaru Coast Resort & Villas' main restaurant, serves authentic Malaysian, Thai, Chinese and international cuisine. With their kids-friendly menu that consists of nuggets, Mac & Cheese (my all-time favorite even though I'm no longer a kid) and even Peanut Butter & Jelly Tacos, it is guaranteed that families will have a good time here.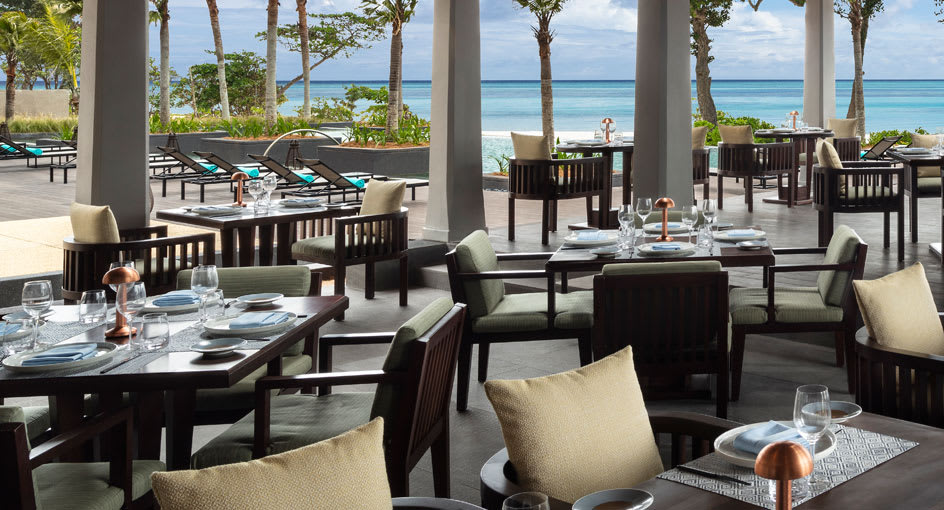 Another notable place to dine in Anantara Desaru Coast Resort & Villas would be Sea. Fire. Salt. where you can find succulent grilled seafood and steaks. With their amazing seafood platter, you can cure your wanderlust to Japan for some time (did we mention that we are partnering with Sendo Ichi for seafood with a discount code using"HIST5"?) while waiting for your next Japan trip. 
There are a few bars available here, such as the Infinity Bar, Lagoon Pool Bar, and the Observatory Bar.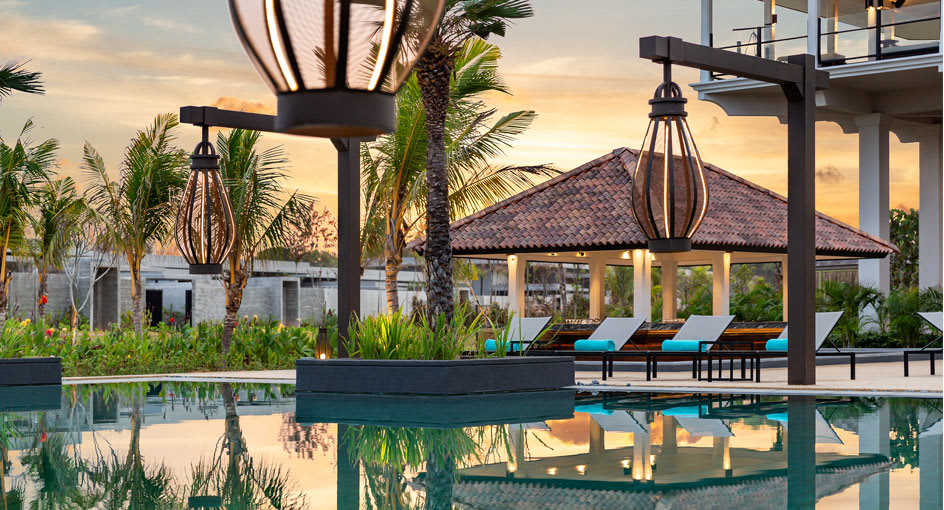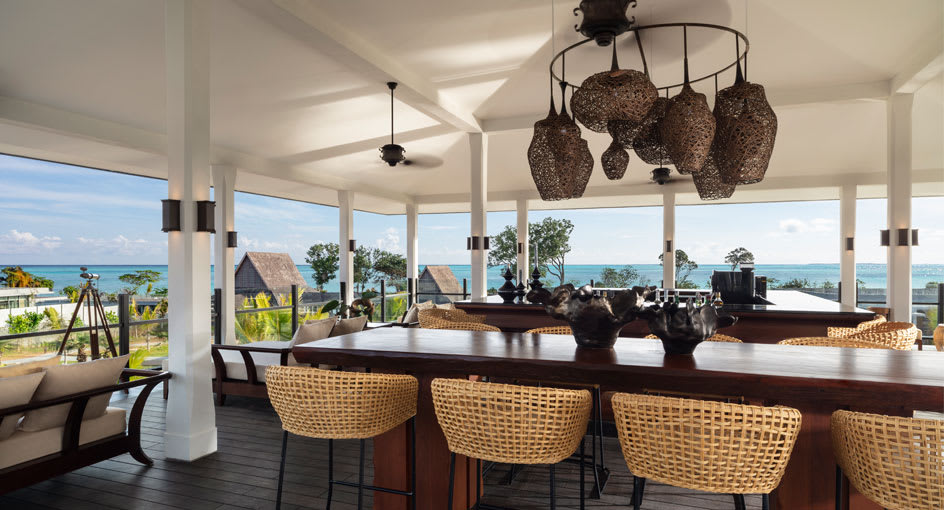 If you're into bespoke culinary experiences, don't miss out Dining by Design.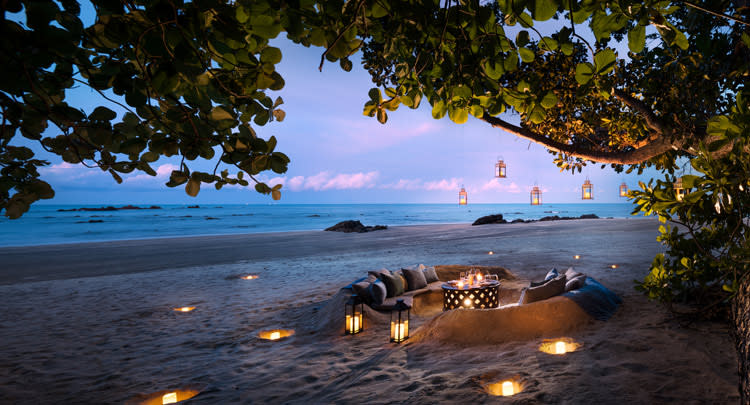 If you're thinking of trying their In-Room dining, it is definitely available and is available 24/7. They also have The Lounge cafe for lobby-level tea, coffee and cakes, and if you absolutely love spices, go for Spice Spoons (remember to reserve in advance!) for some authentic Malaysian and Thai spices!
If you plan to stay multiple nights here, consider trying their other amenities, as their spas treatment will make you feel relaxed with different types of courses.
If you are looking into getting active, try their half day golf course, healing therapies, and sometimes you can even learn yoga from an expert yogi! If you love to also workout in the gym, it is definitely a place that offers ultra-modern fitness facilities too!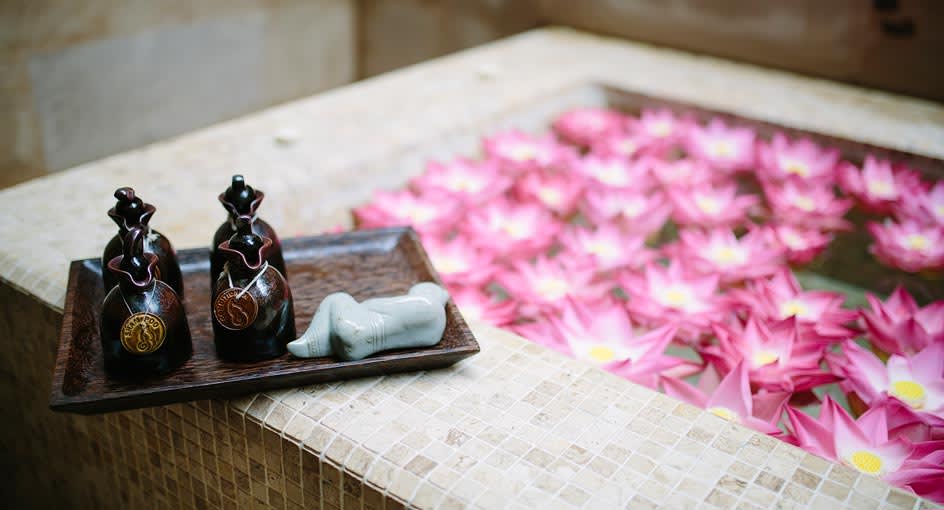 There are much more that we would love to tell, but we think it'd be great if you could experience it first hand yourself! So if you are in for a luxurious retreat, with more than a hundred rooms and beachfront villas, with a direct beach access and a short walk away to reach the Desaru Riverside retail/ lifestyle village and the amazing waterpark, Anantara Desaru Coast Resort & Villas is definitely a great place that are suitable for couples and families. 
If your company plans to have a conference, there are even conference halls that you can request from the hotel too! Contact our team to check availability, and we believe that this resort will be your best choice as there is something for everyone too!
Looking for a package that comes with flight ticket to Anantara Desaru Coast? Say no more. Visit H.I.S. Travel Malaysia's website and book now! 
The team calls me YJ. I travel solo and my dream is to travel to all 47 prefectures across Japan. Somehow, whenever I'm in Japan, there will always be someone asking me for directions in Japanese. I always enjoy scenic train rides, local delicacies and minigames.
Latest posts by Yuh Jing Ee
(see all)
Related posts
Subscribe
* You will receive the latest news and updates on your favorite celebrities!
10 Basic Diving Hand Signals – Diving Survival
Communication is a form of interaction involved in our daily life. It helps us to better understand each other. That…
3 Netflix Japan Travel Documentary & Film – Save it for this MCO
Pasti ada yang merindui ingin kembali semula ke Jepun untuk merasa keindahan panorama Sapporo , ingin 'immerse' dengan kebudayaan moden…