The Hiroshima region is the largest in the Chugoku area, and the city of Hiroshima is the largest and most vibrant city in the area. Hiroshima city begins with the construction of a palace near the Ota river.
Since the Meiji era in 1868, Hiroshima has been a city center and industrial hub. In 1889, Hiroshima officially acquired the city status. But historically, Hiroshima is known worldwide as the first city to be involved in nuclear war in World War II because it was bombed by the United States.
Hiroshima has a rich history of marine and fisheries with a population of around 2.1 million. After World War II, Hiroshima was rebuilt and became the largest city in western Honshu Japan. Today, Hiroshima is a vibrant city, a symbol of peace in Japan that has several world heritage listed on UNESCO, as well as a reminder to the world of the dangers of war.
There are many things to see in Hiroshima, whether it's world heritage sites, famous temples and temples, museums, local culture and entertainment – Hiroshima has it all. Hiroshima City is a place where visitors can experience the beauty of the city while experiencing mixed emotions after learning about the history of the place.
Let me list the top 3 reasons why Hiroshima is worth at least a day trip from Osaka/ Fukuoka, or if you have time, I recommend staying for a couple of nights!
1. It's a great place to study local history and WWII
Hiroshima is a treasure trove of historic buildings and locations. You can trace every aspect of Hiroshima's history through its buildings. Here are some of the most important places and monuments that give a feel that can only be felt in Hiroshima.
Visitors can see the history of the construction of the Hiroshima Castle built by Mouri Terumoto in the Edo period. The palace tower was designated as a national treasure in Japan in 1931 and its surroundings are a bustling city and trading hub for the afterlife. However, it was destroyed by atomic bombs and later, the exterior of the palace was renovated in 1958 and became a historical museum of Samurai culture in 1989. Nearby is also the Atomic Bomb Dome (otherwise known as the Atomic Bomb Dome), the most important monument in Hiroshima. There are also several other monuments nearby and related to World War II, visitors can visit these places to gain an in-depth understanding of the suffering caused by war and nuclear weapons.
2. Delicious local food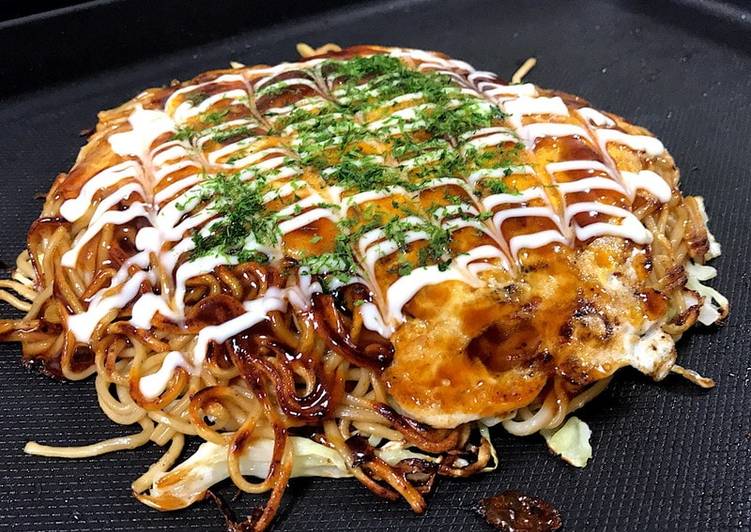 As a city close to the sea and once used as a trade hub, there are a variety of delicious food from Hiroshima. In addition to seafood such as fish, oysters and the like, Hiroshima also has Japan and Okonomiyaki named in Japan. One of the favorite foods is Hiroshima Okonomiyaki, a plate full of vegetables, seafood, and meat and is revered by locals. It's different from the Okonomiyaki commonly found in Osaka city because the Hiroshima-flavored version also has noodles on the plate.
In addition, the city of Kure in the Hiroshima region, also known as the Kari Navy because its city is full of maritime history. "Kure Maritime Self Defense Force Curry" is a unique curry that can be enjoyed in the city of Kure. This curry is eaten by people who were in the Navy's navy navy during the war.
3. Visit UNESCO's heritage
Itsukushima, an island accessible by ferry, whose name means 'island of worship' is an island worshiped as a god. Itsukushim temple is popular because it is built on cultivated water which looks like it is floating in high tide. Itsukushima mystically was listed on UNESCO's list of World Heritage Sites in 1996, and has since become world-renowned, attracting visitors from all over Japan and around the world.
Bonus: Beautiful Cycling Scenery – Especially Cherry Blossoms
If you are a fan of cycling, you should never miss the Shimanami Kaido cycling route! Hiroshima's Onomichi is your starting (or ending if you're coming from Shikoku) point of the cycling path and it's a beautiful experience.
Besides the Shimanami Kaido, you can also see some late bloomers of sakura in mid-April in Mukaishima! If you are lucky, you can also see some pretty blooms on the mountains of Onomichi in mid-April too!
Plus point is that, Mukaishima is not a noisy or crowded place at all. Even if you have no plans to cycle, there are quire some sakura-viewing spots that you can check out! They have a big map and a board stating the blooming status of the flowers!
My personal favorite season of Hiroshima is always spring because of the beautiful blooms, but Hiroshima is enjoyable for all seasons! From shopping in a premium outlet to enjoying yourself in a quaint, relaxing town, or even playing with lots of adorable cats and bunnies, with their amazingly delicious food that I can't find elsewhere, Hiroshima is always a place that I would return to.
How about you? What's your favorite place in Japan?
Advertisement
The team calls me YJ. I travel solo and my dream is to travel to all 47 prefectures across Japan. Somehow, whenever I'm in Japan, there will always be someone asking me for directions in Japanese. I always enjoy scenic train rides, local delicacies and minigames.
Latest posts by Yuh Jing Ee
(see all)
Related posts
Subscribe
* You will receive the latest news and updates on your favorite celebrities!
10 Basic Diving Hand Signals – Diving Survival
Communication is a form of interaction involved in our daily life. It helps us to better understand each other. That…
3 Netflix Japan Travel Documentary & Film – Save it for this MCO
Pasti ada yang merindui ingin kembali semula ke Jepun untuk merasa keindahan panorama Sapporo , ingin 'immerse' dengan kebudayaan moden…