Could you imagine having an active, gigantic volcano that spews out ash clouds almost every single day as a city's main attraction?
If you couldn't imagine it, then come visit Kagoshima! Kagoshima is a lesser-known seaside city located in Kyushu of Japan. Although the city is famous to the Japanese because of Sakurajima, the volcano that is beloved by locals who have learnt to co-exist with the frequent eruptions, there are a lot more that Kagoshima has to offer.
Read on and find more reasons to buy that flight ticket to explore Japan!
1. Historical City
Kagoshima is very famous for its history, with the Satsuma Clan. Wherever you go in Kagoshima, you will feel the city's history. In the 1800s, the Satsuma Clan was the first to be threatened by foreign powers. Kagoshima was ruled by the Shimazu clan for a remarkable 700 years., but was faced with heavy pressure to start trade with European and American countries in the 1840s, that allowed the clan to engage in modernization.
By opening its trades, particularly with China. Contact was also made with Korea, whose pottery methods were influential in the creation of Satsuma-yaki. In late 19th century, 17 young men from Kagoshima studied in the Western world and are credited with helping bring Japan into the modern age.
Satsuma's best-known samurai, the complicated and (literally) towering figure of Saigo Takamori, had a great part for Meiji Restoration. There's a statue of him in central Kagoshima, and his image appears in pictures and manga everywhere.
2. Delicious Traditional Food
With a historical city, it surely comes with popular local food! Kagoshima city is the largest city in Kagoshima prefecture and praised as a sister city of Naples in Italy. Although pizza and pasta are not the main food of Kagoshima, there are lots of traditional foods there such as "karukan (a kind of cake made with yams)", "Torisashi (raw chicken sashimi)" and "Kabayaki (smoked eel)" and so on!
Unlike Malaysia or Thailand, Japan doesn't really have much of a street food culture. Besides Fukuoka of Northern Kyushu and Obihiro of Hokkaido, there aren't much food stalls known in Japan.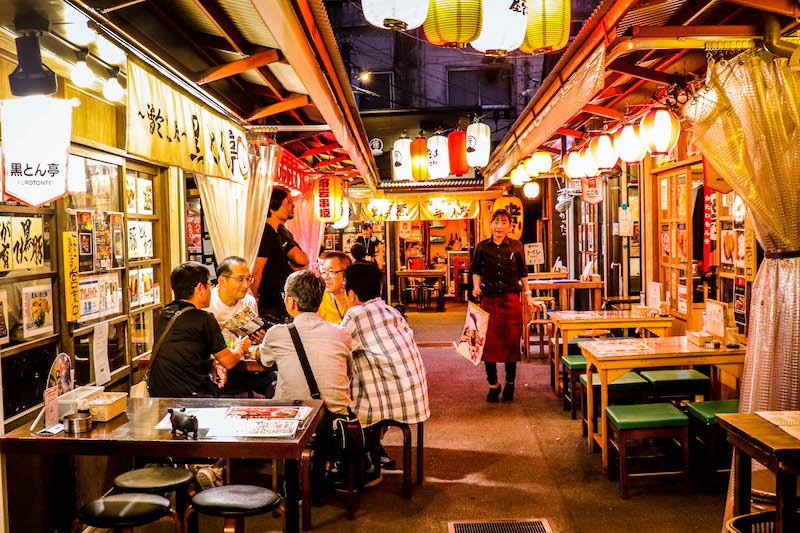 So, if you are visiting Kagoshima, this is your perfect chance to experience a rare foodie find in Japan in Kagoshima Furusato Yataimura!
It is a food stall village, with a collection of small restaurants where you can try a range of Japanese food. It's really nice to wander around and visit several different stalls so that you can sample a range of dishes too!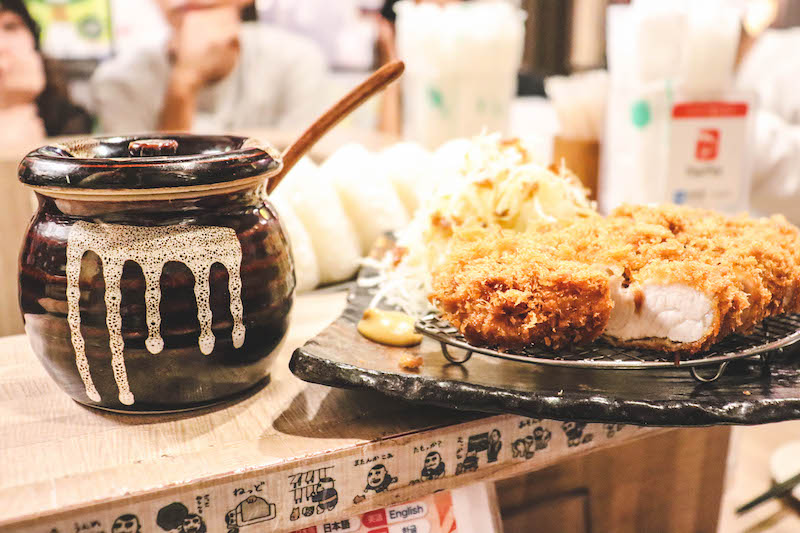 Sit inside the small restaurants or outside on stools perched over tiny tables slurping up udon noodles. The atmosphere is really lively and friendly as locals gather to eat, drink and catch up with friends.
3. Gifts of Nature, Enhanced with Modernization
When there's beauty, there is no other way that is as relaxing as boarding a scenic train in Japan! Of course, Kagoshima is no exception with their adorably-named train, Ibusuki no Tamatebako.
This scenic train runs along the Ibusuki-Makurazaki line operating in the southernmost point in Japan. The name of this scenic train was behind a legendary Japanese folktale called Taro Urashima, as Ibusuki is the base of this story, and "Tamatebako" means "treasure box", which is the most essential part of the folktale.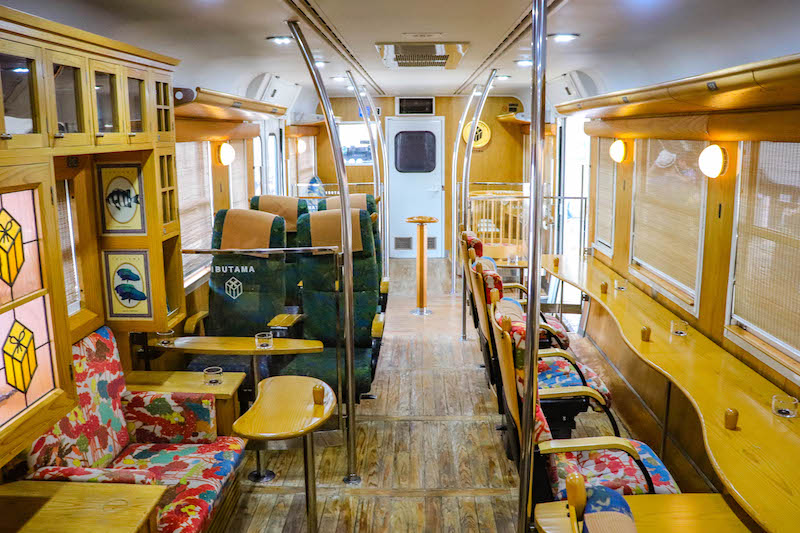 Besides the beautiful scenery that you will see along the way, the train's interior designs are also great and very much Instagrammable, making your memory of visiting Kagoshima a very memorable one.
While modernization allows us to see Kagoshima, did you know that there is a place in Kagoshima that is also said to be the inspiration for a famous Studio Ghibli film? Or to be more exact, Princess Mononoke?
It is Yakushima! Kagoshima is also well known for the island of Yakushima, found just south of Kagoshima. The island is green and lush, and parts of the island were named a UNESCO Natural World Heritage Site with many living cedars that are greatly preserved.
Although it might be a little difficult to get to than say your average popular Japan island destinations such as Okinawa, it is not impossible with an arrangement with us in H.I.S. Travel Malaysia!
Wanting to know more on Kagoshima? Follow us on our Facebook page for weekly content! 
Advertisement
The team calls me YJ. I travel solo and my dream is to travel to all 47 prefectures across Japan. Somehow, whenever I'm in Japan, there will always be someone asking me for directions in Japanese. I always enjoy scenic train rides, local delicacies and minigames.
Latest posts by Yuh Jing Ee
(see all)
Related posts
Subscribe
* You will receive the latest news and updates on your favorite celebrities!
10 Basic Diving Hand Signals – Diving Survival
Communication is a form of interaction involved in our daily life. It helps us to better understand each other. That…
3 Netflix Japan Travel Documentary & Film – Save it for this MCO
Pasti ada yang merindui ingin kembali semula ke Jepun untuk merasa keindahan panorama Sapporo , ingin 'immerse' dengan kebudayaan moden…